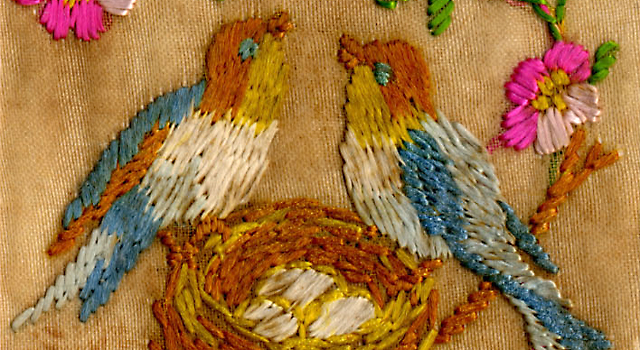 Wolverhampton City Archives
In commemoration of the anniversary of the First World War, Wolverhampton City Archives are sharing the stories, images and details of the local men and women who were involved, both at home and abroad. These resources are being published on their blog Wolverhampton's War – Lost Voices from the Great War.
Letters home from the trenches, diaries, newspaper entries and tales from school log books, all help to build up a picture of what people experienced during the Great War. Here are a couple of personal stories about Wolverhampton residents Jesse Hill and Maud Fellows, who were two victims of the Great War; one killed in the trenches, the other at home.
---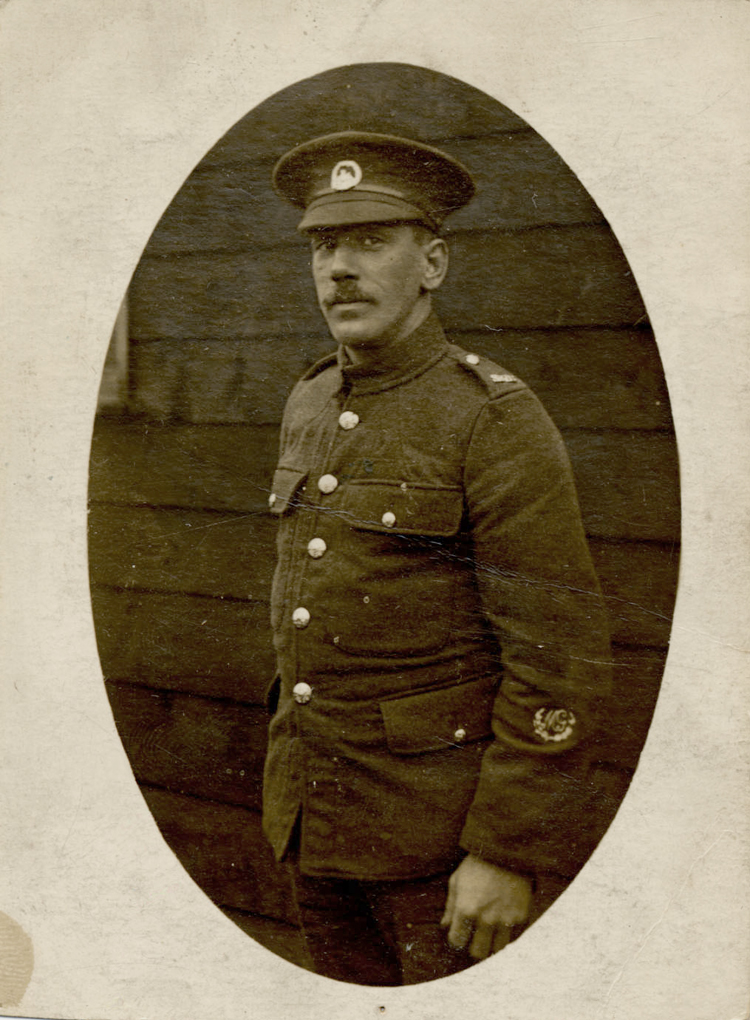 Jesse Hill was a 28-year-old fitter who lived in Wolverhampton's Peel Street with his wife, Maggie and two children, Jesse and Harold. He enlisted on December 10th 1915 and joined the South West Borderers regiment.
---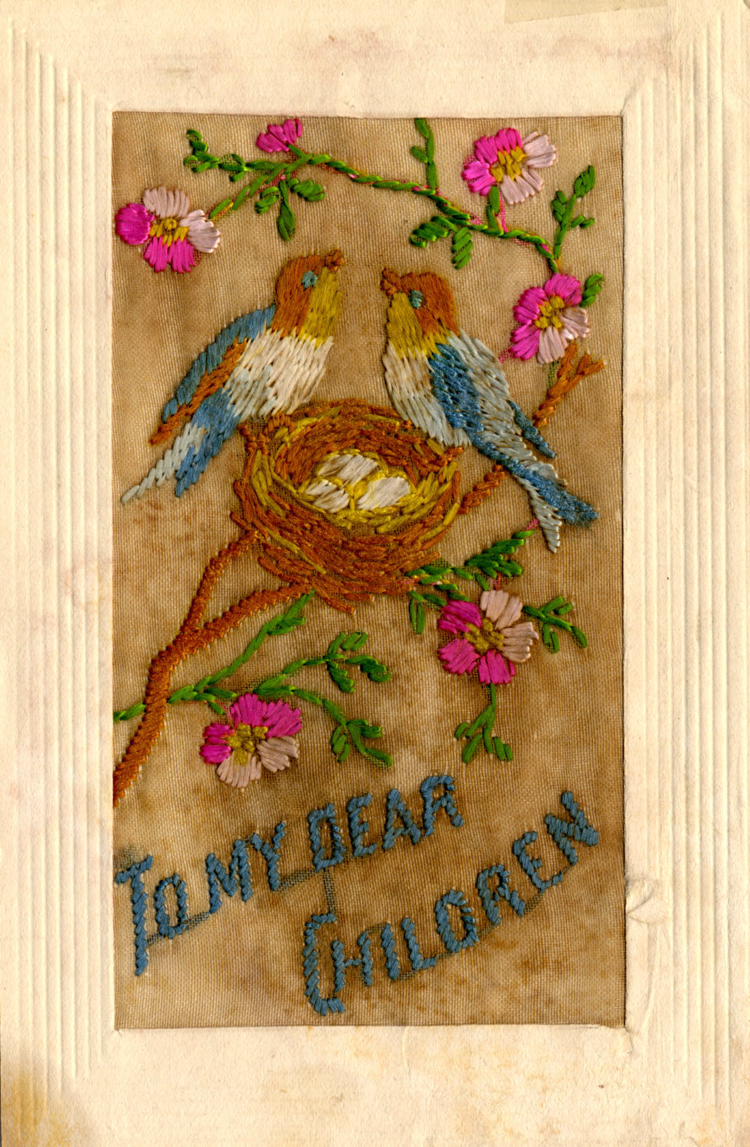 The Archives holds a number of items related to Jesse including some photos, letters and an embroidered postcard for 'my dear children'.
---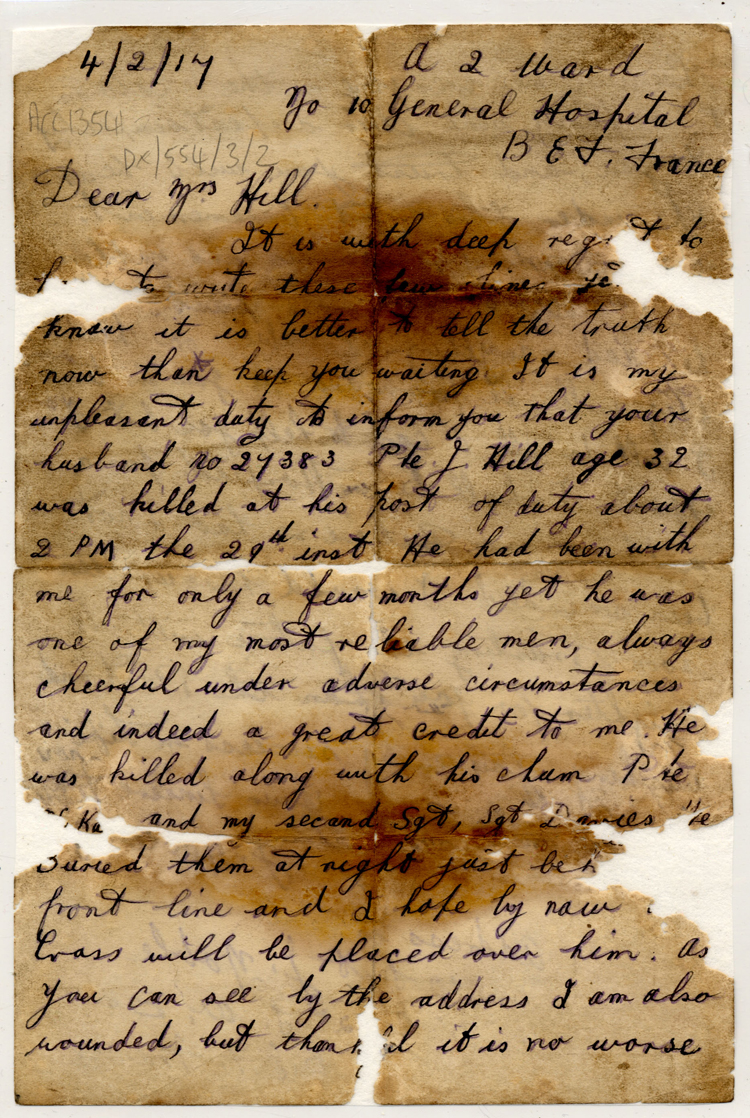 The collection also contains a letter sent to Maggie from a Sergeant Noble in February 1917 informing her that Jesse had been killed on January 29th. Sergeant Noble describes Jesse as 'one of my most reliable men, always cheerful under adverse circumstances and indeed a great credit to me'. Maggie's response can also be found in the collection in which she thanks Noble for writing to her and agrees that 'it was best to tell me the truth than keep me waiting in suspense'. Maggie also asks if Noble can tell her whether Jesse 'was killed outright or wether [sic] he lived only for a few moments to enable him to say a few words about his home and family'. The letter was returned to Maggie, which suggests that she never received her answer.
---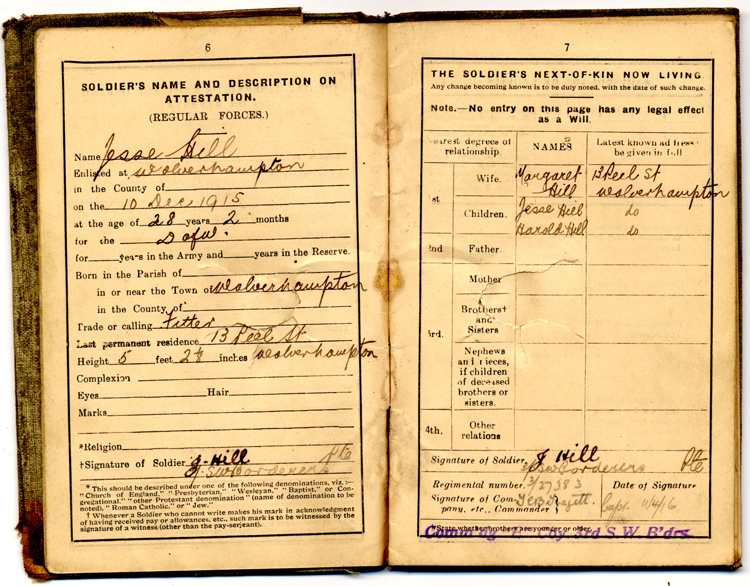 The family believed that Jesse was killed by bullet fire and the damage visible on Jesse's small book seems to indicate this was the case.
---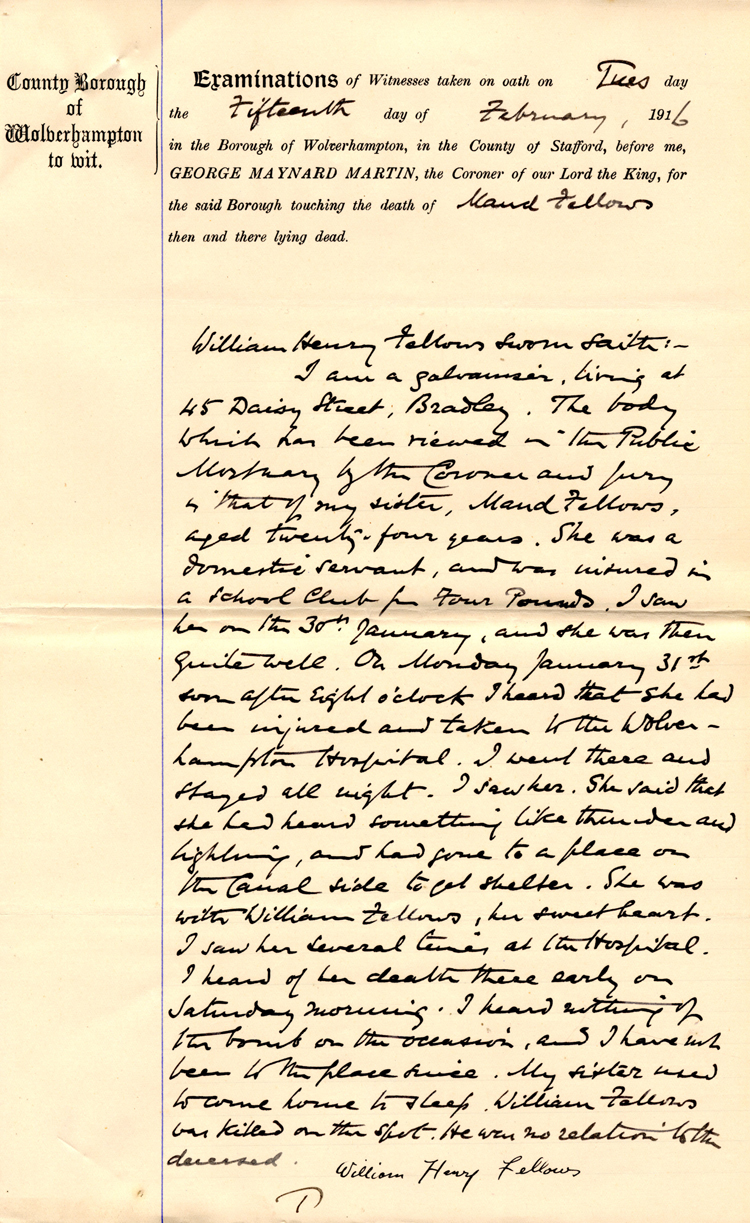 Maud Fellows was in her twenties when she was killed during one of the Zeppelin attacks on the Black Country. A 24-year-old domestic servant from Bradley near Bilston, she was out walking with her sweetheart, William, one evening in January 1916 when they 'heard something like thunder and lightning' and had taken shelter  at a place on the canal side. A witness describes how the bomb caused all the roof slates of a nearby building to fall off and a massive hole five feet deep in the tow path. William was killed outright but Maud was still alive. She was taken to Wolverhampton Hospital and treated by a Dr Hannah Grace Moreland but sadly died on the 12th of February of septicaemia caused by her injuries.
---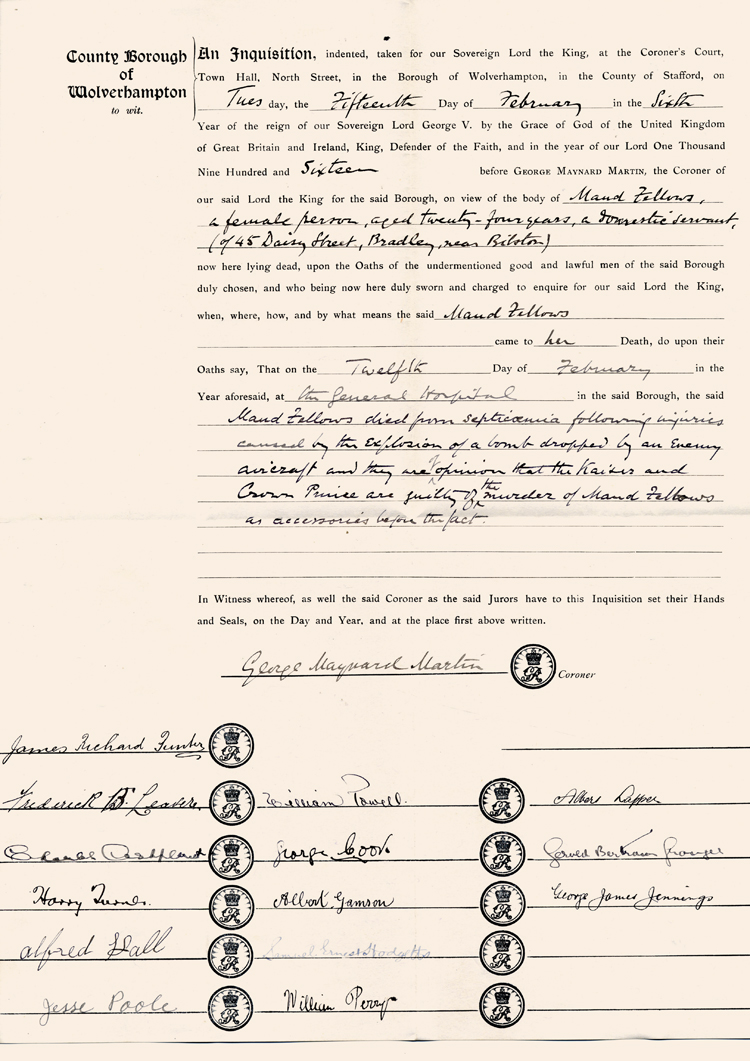 The Coroner's Inquest records that the jury were of the opinion that 'that the Kaiser and the Crown Prince are guilty of the murder of Maud Fellows as accessories before the fact'.
---
For more stories from the archives, go to Wolverhampton's War – Lost Voices from the Great War.
---