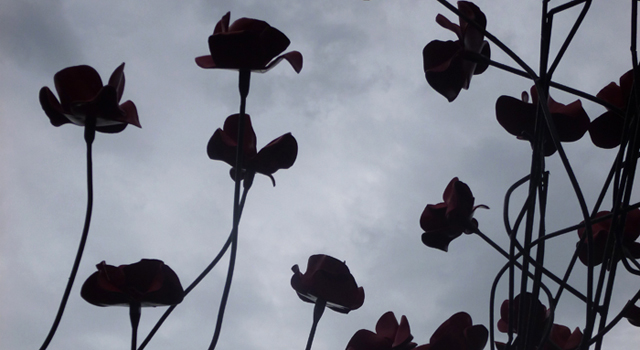 Why Remember?
Chloe Howard, University of Birmingham
As an undergraduate student at the University of Birmingham, I have been working with Historic Royal Palaces to assess people's attitudes towards remembrance of the First World War and the importance of the centenary this year.
Standing against the backdrop of The Tower of London's magnificent 'Blood swept lands and seas of red' poppy installation, I spent a week asking members of the public to fill in a postcard questionnaire.
The questions are:
'Why should we remember the war?'
'Why is 100 years so significant?'
'How do you want to remember?'
I was holding one of the ceramic poppies to catch peoples' attention and hopefully get them to fill in a postcard. Despite the swathes of people coming to take pictures and admire the artwork it was sometimes frustrating work. Not everyone was willing to answer the questions, with many simply looking at the postcard and saying 'Well, we all know why, don't we?', before returning the card to me and walking away.
Yet, several hundred people did respond and it was interesting to see how people talked about the war, with sacrifice, loss and freedom being the prevalent themes. A number of respondents noted the situations in Gaza and Ukraine today, or referred to a lack of lessons learnt from The Great War, and the mistakes we keep on making in current conflicts. Some people mentioned the losses on both sides of the conflict, and the global reach of the war.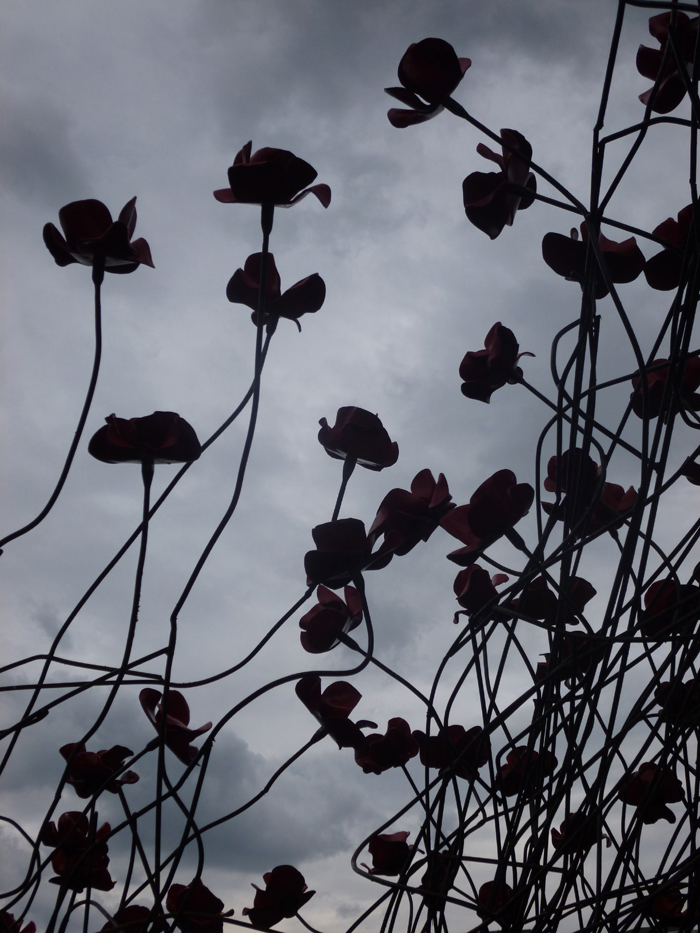 Many families and couples filled the cards out together, discussing the answers before writing them down; short answers were common, but many people took time to sit down and really think about their responses; there is often reference to the poppy installation as one of the ways they have remembered the fallen, noting the partnership of art and remembrance in a way that does not seem to be connected with war memorials any longer. Royal British Legion poppies and Remembrance Day are also the most common ways people want to remember, showing general approval for the traditional channels of remembrance we have. Others mentioned the importance of sharing stories with the younger generation and buying a poppy from The Tower of London.
I met and observed so many people who were keen to see the poppies, in part, perhaps, due to the Royal visit on Tuesday 5th August, which raised the project's profile. I think that, for some, sitting on the steps overlooking the now-red moat put them in a reflective mood, and helped them contemplate their answers to my questions.