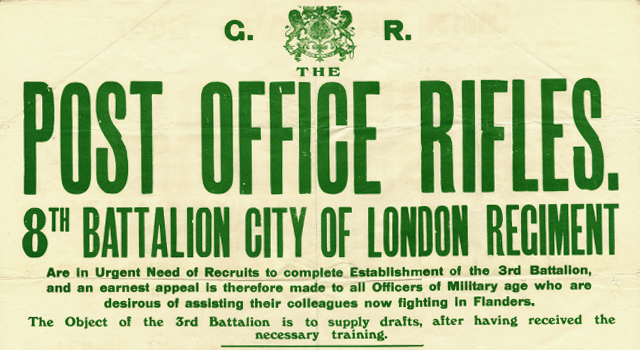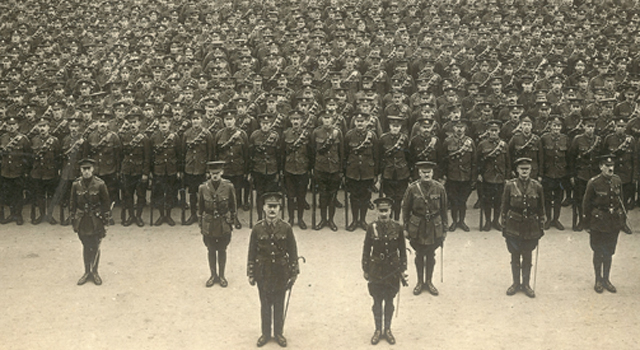 Sergeant Alfred Knight VC
Post Office Shop
To mark the centenary year of World War 1 and the release of a range of collectible stamps and coins to commemorate this, the Post Office Shop blog team has been researching the role of the General Post Office during the Great War.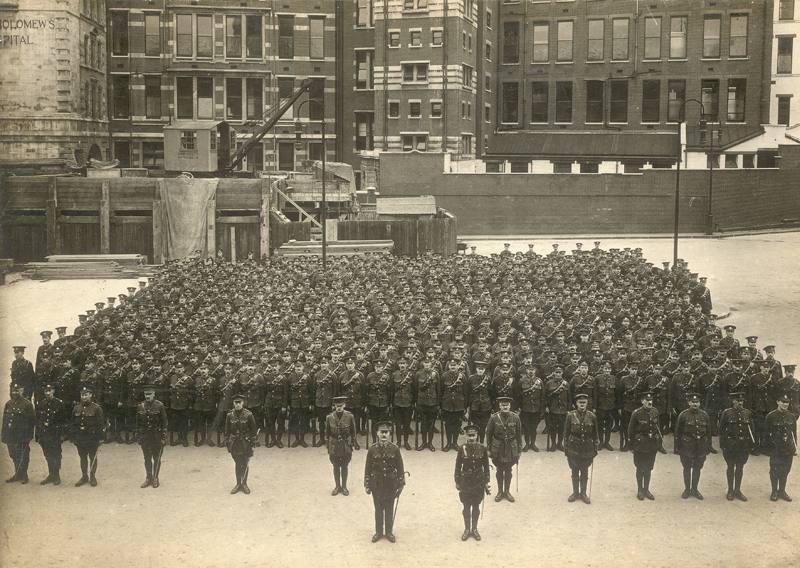 During our research we have found that the Post Office had a battalion which served on the Western Front, known as the Post Office Rifles Regiment and a member of this regiment, Sergeant Alfred Knight, was awarded the Victoria Cross for an act of gallantry.
During the First World War, the Post Office Rifles Regiment was involved in active service and saw combat in Ypres, the Somme and Passchendaele. The 1st Battalion of the Post Office Rifles Regiment were introduced to the trenches on 11th May 1915 in the battle for Festubert.
The Victoria Cross winner Sergeant Alfred Knight entered combat with the 2nd Battalion of the Post Office Rifles in 1917 and won the award for his outstanding efforts during the war.
Knight was born on 24th August 1888 in Ladywell, Birmingham to Joseph and Annie. Knight worked in the North Midland Engineering District of the Post Office which was stationed in Birmingham until it was relocated in 1912 to Nottingham. Knight moved with the division and was based at Carrington Street in Nottingham when World War One broke out.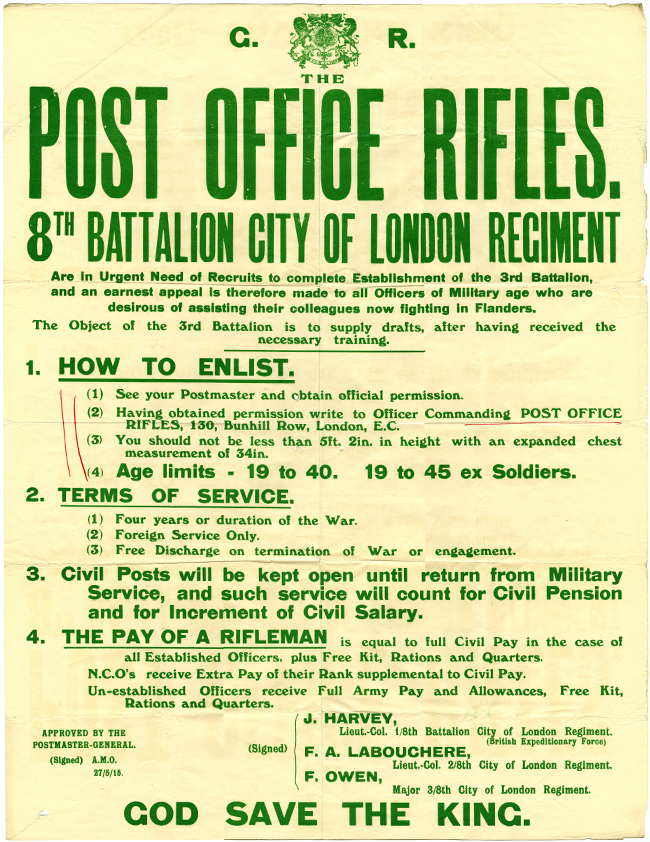 On 26th October 1914, Knight enlisted into the 2nd Battalion of the Post Office Rifles Regiment. However he did not move to France with the unit until 1917. The first severe combat action which his battalion saw was during the second battle of Bullecourt in May 1917. For an act of gallantry which saw him bringing wounded men back to the trenches under heavy fire, Knight was given the accolade Sergeant after this battle
On the 20th September 1917 at the Battle of Wurst Farm Ridge, Ypres Sergeant Knight was awarded the Victoria Cross for his acts in the field of battle. He was officially awarded the most prestigious military honour for "most conspicuous bravery and devotion to duty during the operation against the enemy positions." Knight single handedly stormed a German machine gun position held by twelve men and secured it from the enemy.
Sergeant Knight was presented with his Victoria Cross on the 3rd of January 1918 by King George V at Buckingham Palace. He is the only member of the Post Office Rifles Regiment to receive this honour. Upon the announcement of his award, he was made a local celebrity in both Nottingham and Birmingham; where he was given civic receptions and awarded with gifts.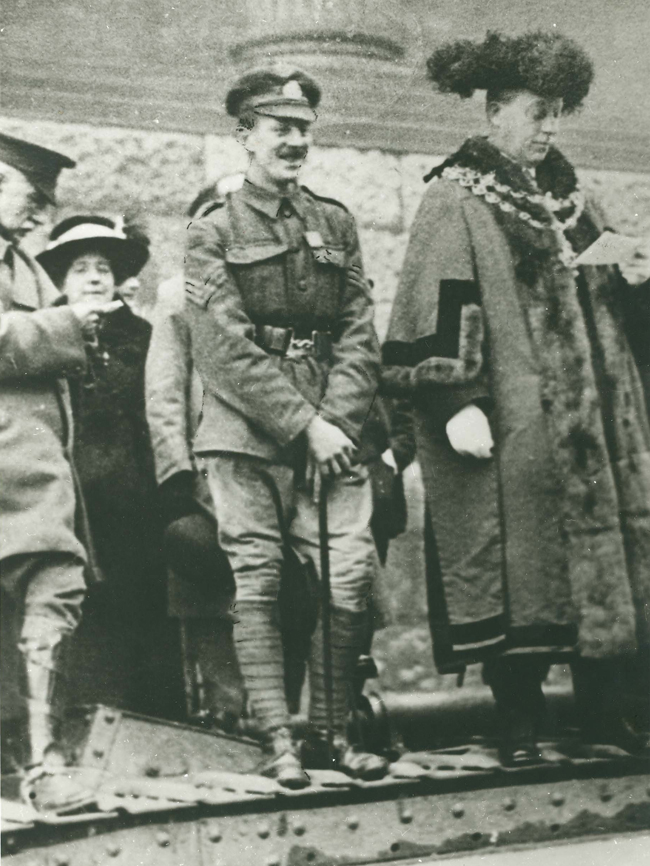 Knight served in the Post Office Rifles until First World War ended and in 1919 was commissioned as a Second Lieutenant within the Sherwood Foresters. When his regiment was demobilized, Knight went back to to his career in the Post Office.
Sergeant Alfred Knight passed away on 4th December 1960 aged 72 in Birmingham. He is buried in Oscott Catholic Cemetary, New Oscott.