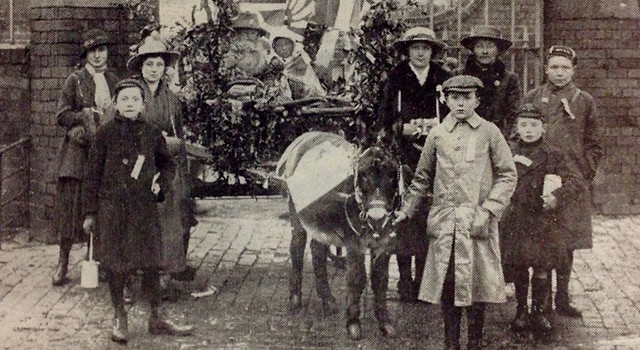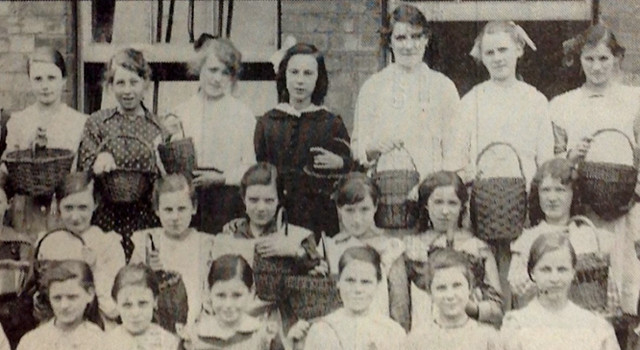 Children in Wartime: The Effect of War on School Children in Pershore and the Surrounding District
Emily Linney, University of Worcester
The First World War changed the lives of many on the home front; an examination of the school logbooks and contemporary newspapers relating to Pershore, in Worcestershire, demonstrates that this conflict affected the everyday lives of even small people.


School children played an important role in agricultural work in Pershore during the First World War. They helped their parents and local farmers with numerous activities including: harvesting and haymaking, picking and gathering fruit and vegetables including plums, blackberries, hops and peas.
The number of absences from school is particularly interesting. There were usually due to notable but familiar illnesses such as colds, influenza, whooping cough, impetigo, or poor weather conditions including heavy rain or snow. There were however also significant absences by children working on the land to produce food supplies for the war effort; this was particularly prevalent in Pershore and the surrounding district, which were significant fruit and vegetable producing, agricultural locations. The absences included both boys and girls.
Frequently, parents or farmers applied for a 'Certificate of Exemption' under the County Council's scheme for children, often before they had turned thirteen years old. For example on July 2nd 1915 Earls Croome C E Primary School 'cancelled the names' of four boys who had been granted certificates by the Upton Education Committee, and the following year on March 3rd a farmer had put in an application for an 11 year old boy to work on his land. The certificates authorised nonattendance at school and granted permission for children to take part in wartime work, on either a full-time or part-time basis. Other children undertook work on a more casual basis, informing the school of the reason for their absence after they had completed the work. Additionally, some children who attempted to balance work on the land with school attendance, were recorded as having had to be sent home for falling asleep during morning lessons. They had been working on the land before and after school hours.
It is clear that despite the war, children's attendance remained important and was monitored by local attendance officers. Newspaper articles described absences as 'a very serious matter' and included details of cases of parents being fined up to £1. 2s. 6d. for failing to send their children to school. Parents' reasons for their children's absence included the necessity for older children to stay at home to care for younger siblings while their mothers were out at work on the land, and as reported in the Worcester Herald on August 21st 1915 one mother, Mrs Pitt, was fined 6d. for failing to send her children to school for this reason. Interestingly in another case, children who were expected to work on the land had turned up to neither school nor work, instead choosing to 'play about the streets'. Picking fruit, vegetables and hops often required so many children to be absent from lessons that schools were compelled to close during harvesting and fruit picking holidays within the month of July and hop picking holidays during September. Within school time there were also projects to grow fruit and vegetables by cultivating the school which produced a range of foods including potatoes, carrots, parsnips, turnips, beetroot, peas, lettuce and parsley. The volume of blackberries collected, sent off and used to make jam 'for the soldiers and sailors' was regularly noted in school log books in the Pershore district, for example, 1,171lbs of blackberries were collected by St. Mary's C E School in Hanley Castle during September and October of 1918.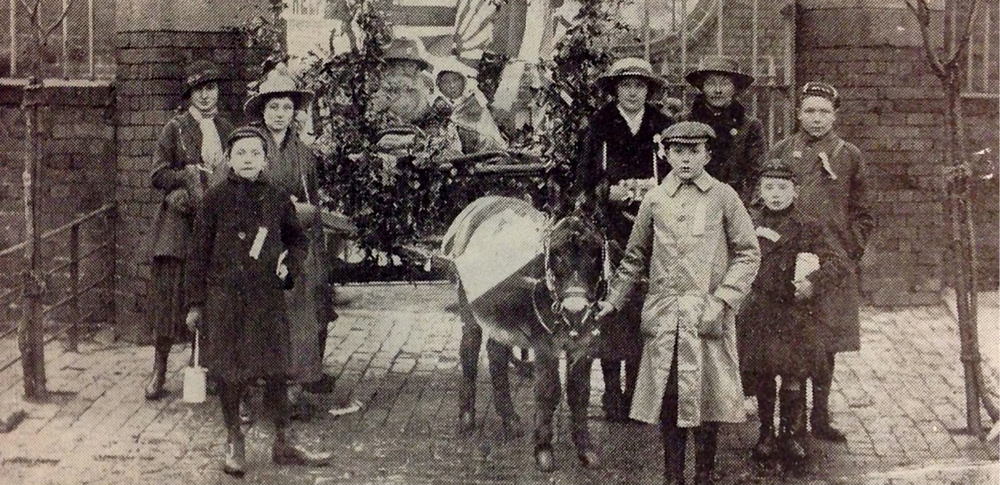 Other in-school wartime activities interrupted typical lessons. Girls made socks, flannel shirts and knitted blankets for refugees or soldiers on active service. These activities were logged in St. Mary's school records as delaying the girls' ordinary needlework classes during September 1914. Charitable activities involving raising money were also regularly recorded in school logbooks. The Serbian and particularly Belgian refugees, soldiers blinded or wounded in action, and the Jack Cornwell memorial fund (a soldier that died at the young age of sixteen and was posthumously awarded the Victoria Cross) all benefitted from school fundraising; whilst on November 1st 1918 Bishampton School recorded having raised £100 for the War Savings Association.
It is evident even from this small case study of Pershore that the lives of school children in rural districts were interrupted and affected in multiple ways by the First World War, in which they played an active role undertaking war work and charitable activities.