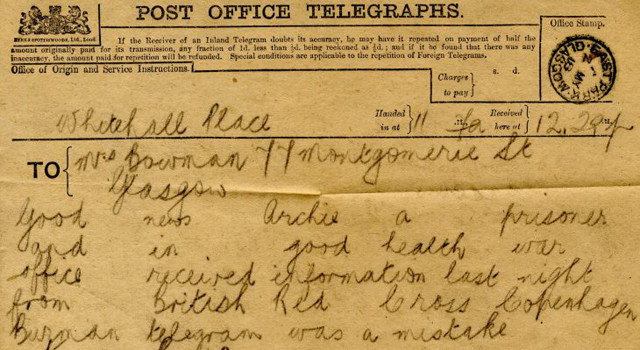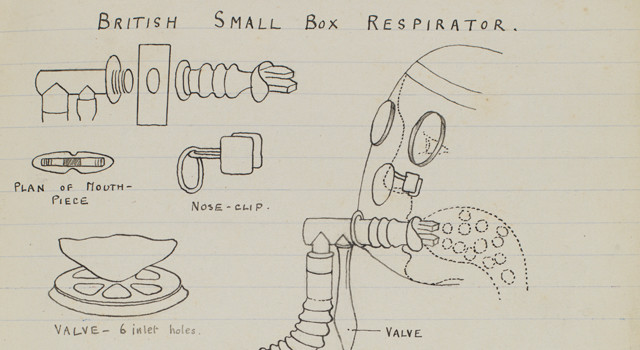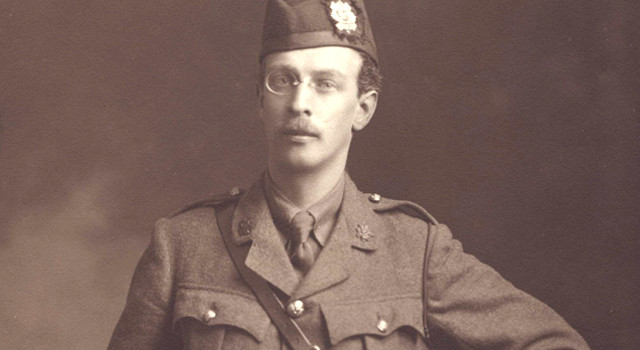 Archibald Allan Bowman's war experience
Dr Jennifer Novotny, University of Glasgow
The First World War centenary is a time to reflect upon those individuals whose lives were forever impacted by the events of 1914-18. While there is a strong emphasis on remembering those who died, it is equally important to consider those who survived to become the living legacy of conflict.
Not only did the survivors go on to shape post-war society and politics, but they also put into relief the true scale of loss; those that lived to pursue careers and family lives only highlight the silent absence of those lost.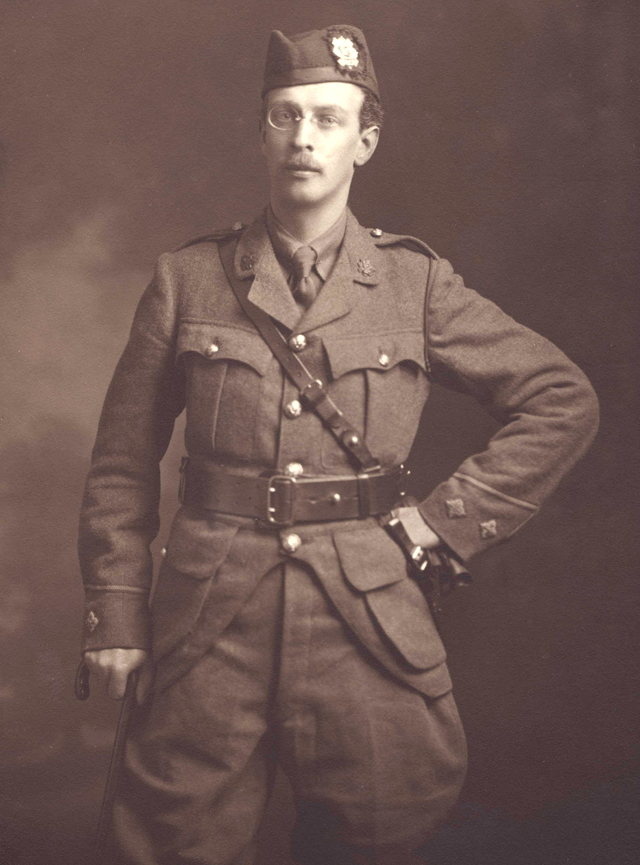 One man whose life was impacted by the war was Archibald Allan Bowman. Bowman was born in Beith, Ayrshire, Scotland, in 1883, the eldest son of an Evangelical Union Minister. He attended the University of Glasgow from 1901 to 1905. Despite difficult financial circumstances that required him to tutor pupils as a means to support the family after the death of his father, the thoughtful and studious Bowman had a distinguished undergraduate career. He graduated with First Class Honours in Philosophy and Second Class Honours in Classics, in 1905, earning class prizes in Logic, English, Greek and Political Economy, as well as winning the Edward Caird Medal in Moral Philosophy (1904-1905), the University Silver Medal in Mental Philosophy (1903-1904), and Coulter Prize in English (1903-1904) and Classics (1901-1902).
On graduation, he was awarded the Euing Fellowship in Philosophy and a year later, in 1906, the George A Clark and Ferguson Scholarships. At the same time, he was appointed Assistant to the Professor of Logic at the University of Glasgow and Lecturer in Logic at Queen Margaret College, the University of Glasgow's college for women. He remained in this post for six years. Like many fellow academics, Bowman fostered vibrant intellectual ties with colleagues in Europe, studying in Germany during the summers of 1907, 1908, and 1909.
In 1912 he was offered the Chair of Logic at Princeton University, in the United States. During the first three years, he taught introductory courses in Logic, Psychology, and General Philosophy, as well as advanced classes in Logic and the History of Greek Philosophy. He also conducted post-graduate courses on Aristotle's Metaphysics and Hegel's Logic.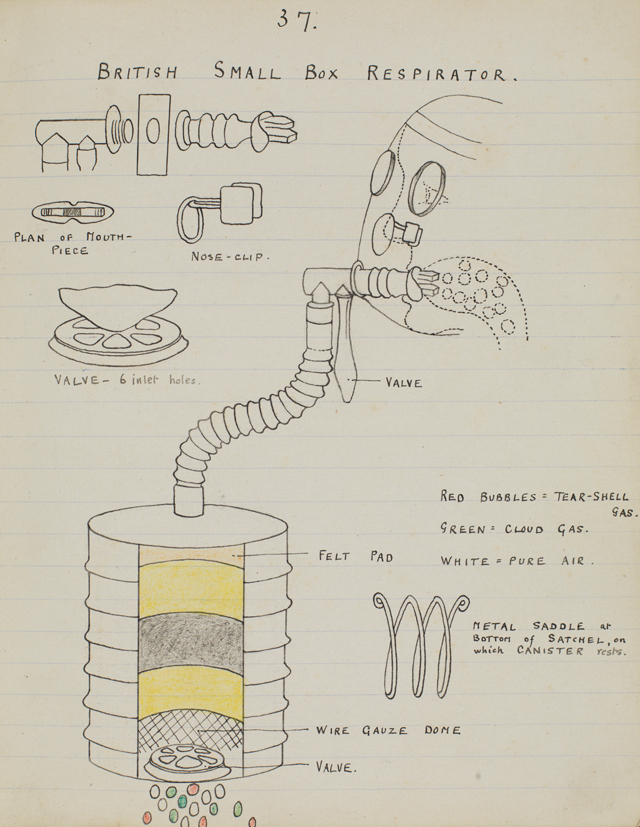 With the advent of war in 1914, Bowman applied for a leave of absence from Princeton in order to return to the UK and join the British Army. His request was granted in 1915 and he returned to Glasgow to train with the Officers Training Corps at the University of Glasgow. Bowman's training notebooks, held in the archives at the University of Glasgow, show how the scholarly academic applied the same intellectual rigour of academia to his new occupation of soldiering. The notebooks are filled with copious notes and detailed diagrams.
Bowman went to the Western Front with the Highland Light Infantry. He was taken prisoner at the Battle of Lys, France, on 9th April 1918, and spent the next eight months as a prisoner of war in a German camp. During this time, Bowman kept a number of notebooks (again, held by the University of Glasgow Archives), showing an active mind in defiance of captivity. Bowman wrote sonnets, penned lectures, and offered classes in Moral Philosophy to fellow POWs.
Bowman was repatriated at the end of hostilities and was eventually demobilised, returning to Princeton in September 1919. He returned to the University of Glasgow in 1926 as the Chair of Moral Philosophy, a post he maintained until his death in 1936.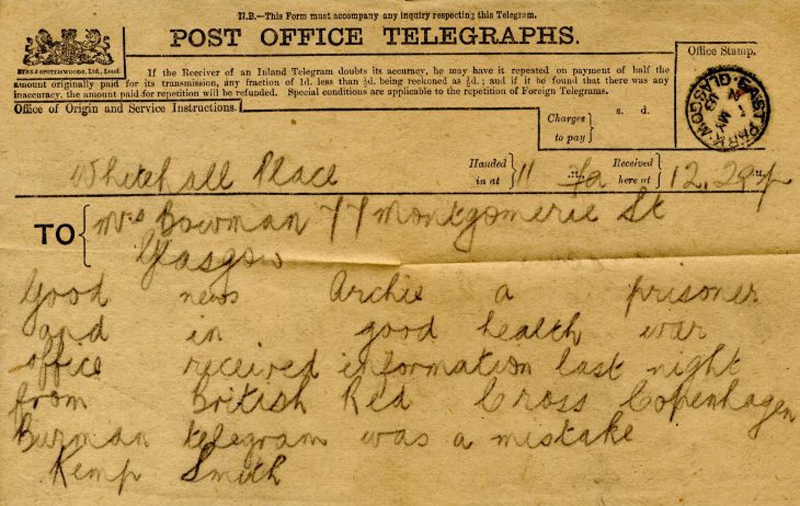 Bowman's war experience affected him deeply and for the rest of his life he was a passionate advocate for the League of Nations, as well as social causes like adult education and temperance, delivering many lectures on these topics. He undertook a demanding schedule of talks and addresses to academic and public audiences, including a wide range of clubs and societies, which placed a great strain on his health. Bowman was one of many individuals galvanised by the experience of war and dedicated the rest of his life to the betterment of post-war society.
---
The archives of the University of Glasgow hold Bowman's papers, including the following:
Personal papers 1889-1949;
Army career records 1910-1919;
Lecture and teaching records 1906-1936;
Publications 1907-1959;
Family correspondence 1907-1958;
Other family papers 1825-1976;
Photographs c1860s-1981.
A full catalogue is available here. Contact the University of Glasgow Archives Enquiry Service for more information.