World War One Engagement Centre: Voices of War and Peace
---
Latest News
Check out the latest news and information from the blog.
We've done it! And it's about time too.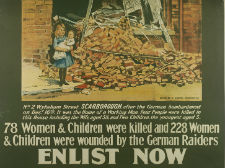 Yesterday came news that one of our older submarines the B11 dived under the five rows of mines guarding the Dardanelles and sunk a 40 year old Turkish ship.
Eight short films have been produced for an exhibition on 'John Galsworthy and Battles on the Home Front'. The University of Birmingham's Cadbury Research Library holds the Galsworthy papers and was a major contributor of material to this exhibition at the Rose Theatre in Kingston.