World War One Engagement Centre: Voices of War and Peace
NOW ON: exhibitions co-organised by AHRC funded First World War Engagement Centres – Voices of War and Peace and Everyday Lives In War – together with the University of Hertfordshire Galleries and Photomuseum Braunschweig.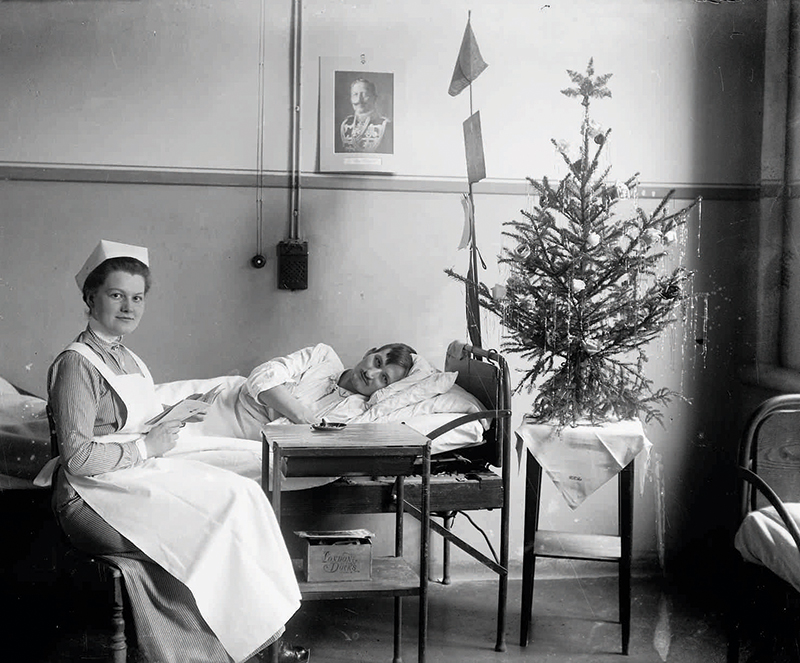 Beyond the Battlefields:
Käthe Buchler's Photographs of Germany in the Great War
20 October 2017 – 14 January 2018
University of Birmingham and Birmingham Museum & Art Gallery
Beyond the Battlefields is assembled from a unique series of images made by photographer Käthe Buchler (1876-1930) before and during the First World War in Germany and which are part of the collection of the Museum of Photography, Braunschweig, where Buchler lived and worked. This is the first time that Buchler's work has been displayed outside Germany.
Read more or download the University of Birmingham exhibition pamphlet.
---
Latest News
Check out the latest news and information from the blog.
Evening Despatch
Tuesday 18 December 1917
ALL DUE TO DRINK
MOTHER SENT TO PRISON FOR NEGLECT OF CHILDREN
Birmingham Mail
Monday 17 December 1917
A MAN OF MYSTERY
ANOTHER'S EXEMPTION CERTIFICATE
Evening Despatch
Saturday 15 December 1917
CHEAPER DIVORCE
BIRMINGHAM FREE CHURCHMEN AND MARRIAGE LAWS