World War One Engagement Centre: Voices of War and Peace
---
Latest News
Check out the latest news and information from the blog.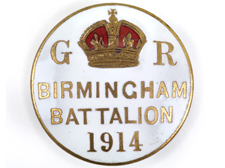 Saturday 2nd August – Monday 4th August 2014

Birmingham City Council is committed to commemorating the First World War with a 5 year programme of events and activities.  This year the city will commemorate the Centenary of the Outbreak of the First World War with a weekend of events.
Minimum Monument by Néle Azevedo 
Birmingham Hippodrome is delighted to present Minimum Monument, a major exhibition by the award winning Brazilian artist Néle Azevedo.
Minimum Monument is a poignant and moving display featuring 5,000 figures made out of ice. Members of the public will be invited to place the beautifully crafted sculptures on the steps of the city's Chamberlain Square where they can watch as the sea of ice figures melt.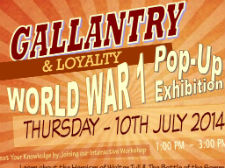 The WAWI Project and Perry Barr Housing Liaison Board invite you to join us in marking the Centenary of World War One. On Thursday 10th July from 1pm – 3pm we host a community Commemoration at the Kingsdown Avenue Recreational Area in Great Barr.