World War One Engagement Centre: Voices of War and Peace
---
Latest News
Check out the latest news and information from the blog.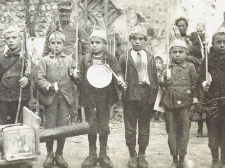 Saturday 7 November 2015 – Manchester Metropolitan University
Please join us for this international conference to examine the effects of the First World War on children and young people, and its social and psychological legacies.
This seminar celebrates the launch of two books edited by Birmingham staff: Echoes of Empire. Memory, Identity and Colonial Legacies (edited by Kalypso Niccolaïdis, Berny Sèbe and Gabrielle Maas), and Aftermath. Legacies and Memories of War in Europe, 1918 – 1945 – 1989 (edited by Nicholas Martin, Tim Haughton and Pierre Purseigle).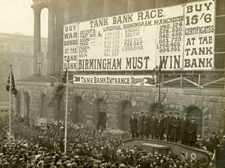 Invitations for applications are now open for members of the Research Network to bid for funding up to a maximum of £15,000 for projects which involve the co-design and co-production of research with community groups around the legacy of the First World War.