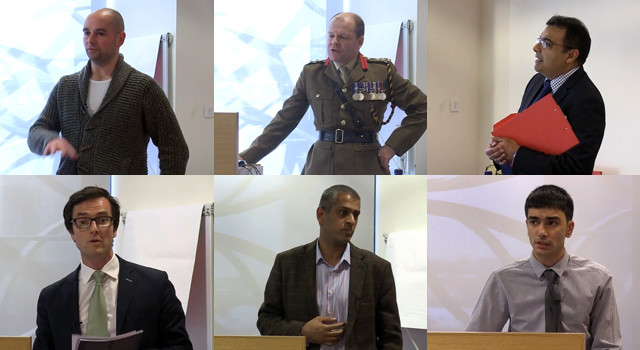 Study Day: the Asian contribution to the Great War
21 February 2015, Library of Birmingham
As part of Voices of War & Peace WW1 Engagement Centre's outreach activities, this study day explored the Asian contribution to the Great War.
Prof Ian Grosvenor (Director of Voices of War & Peace) introduced speakers; Michael Noble (Hidden Histories); Colonel Richard Maybery (Deputy Commander for the Army in the West Midlands); Dr Irfan Malik; Stephen Ballinger (British Future); Haroon Ravat (Project Manager; We Also Served) and; Amerdeep Singh Panesar (University of Huddersfield).
See the videos, filmed by Abhinay Khoparzi, on the Voices YouTube channel.
---
---
---
---
---
---
---