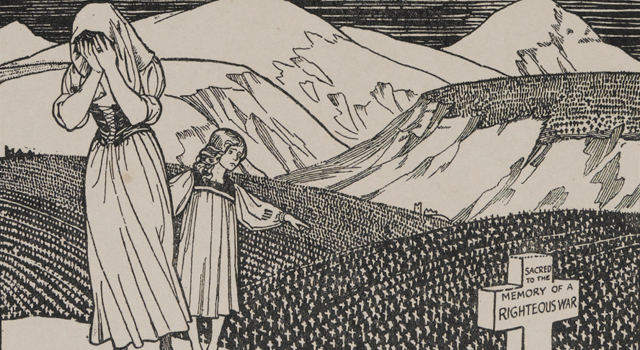 The Commemoration of the First World War Remains Contentious
Dr Jonathan Boff, Centre for War Studies, University of Birmingham
The commemoration of the First World War remains contentious. In part, this is because the memory of the war itself remains contested. The popular view remains that of Blackadder's war without the jokes, a futile tragedy of mud, blood, incompetence and poetry.
Over the last thirty years, however, Britain's First World War has been subject to radical revision by a generation of academic historians, led by the University of Birmingham's Centre for War Studies: the longest-established and largest group of historians researching and teaching this conflict anywhere in the world. Three key insights animate the new views. First, it's called a 'world war' for a reason: it extended far beyond the trenches of France and Flanders, touching the lives of people all over the globe. In both absolute and proportional terms, many countries – including Germany and France – suffered greater loss in blood and treasure than Britain.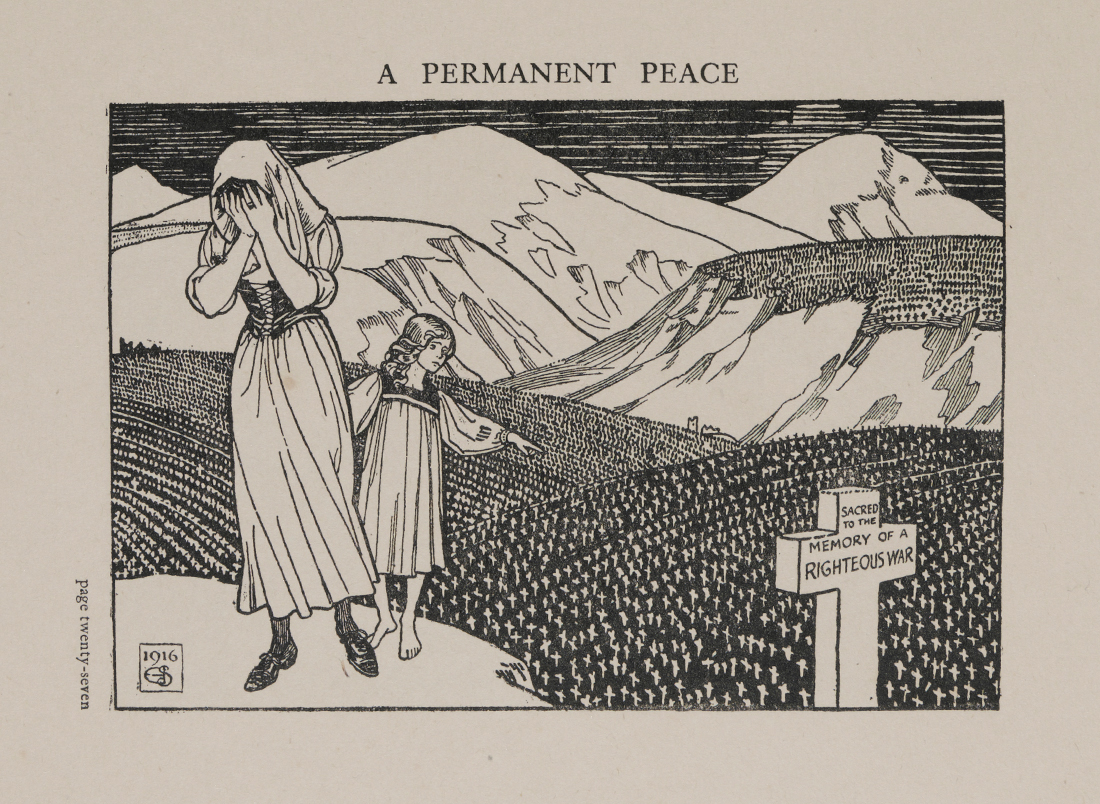 But they are almost entirely absent from our popular narratives of the war. Secondly, even when one considers only the British experience, there's much more to the war than the Western Front. Less than five per cent of the British population ever served there. Yet the war touched nearly everybody, and there's still much research to be done to deepen our understanding of, say, the Home Front. Thirdly, the soldiers who endured the trenches were not mere passive victims. They were brave and resourceful men, many of them volunteers fighting for a cause they believed in, who found ways to express their individuality and agency even amidst the carnage of war. Even the generals, so often derided as 'donkeys' incapable of grasping the realities of modern warfare, over time learnt, adapted and eventually triumphed, defeating the vaunted German army in battle.
The next four years gives us all a unique opportunity to re-examine how we perceive the First World War. Voices of War and Peace will make a major contribution to this and we at the Centre for War Studies very much look forward to working together on this project.