Commemorative Activities: Bickenhill Parish Council
August 1, 2014

-

August 4, 2014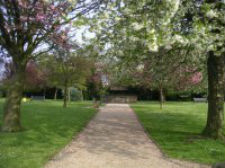 Bickenhill Parish Council has arranged four activities to commemorate this major historical event and for residents to remember the sacrifice made by members of both the Bickenhill and Marston Green communities.
Friday 1st August, Parish Hall, 7.30pm
Talk by John Garth, author of Tolkien and the Great War, and Tolkien's connection with the Gilson family of Canterbury House, Marston Green, whose son Robert Quilter Gilson was killed in the battle of the Somme. Talk co-sponsored by Marston Green Literary Society.
There will also be an exhibition throughout the weekend with details of villagers who lived in or near Marston Green or Bickenhill in 1914 and who fought in the war, some of whom did not return from the Front.
Saturday 2nd August, Parish Hall, 7pm
An evening of music, words and pictures from the Great War. Cakes and drinks (including our own commemorative ale) will be available during the evening.
Sunday 3rd August, 2pm
There will be a commemorative service to mark the centenary of the outbreak of the Great War in the Garden of Memory to honour those from our villages who gave their lives during the conflict. It will be preceded by a parade from the Scout Hut.
Monday 4th August
The display of commemorative detail used in the Parish Hall display will be available to view in Marston Green Library.
Tickets and further information can be obtained from Margaret Wilden on 0121 779 2196 or Clive Hill 0121 779 3885